The Delegation of Fudan Law School Visited European Partners
From November 3 to 10, 2017, the four-person delegation of Fudan Law School visited his partner universities in Germany and University Paris II. The members of the delegation included Vice Dean, Professor CHEN Li, Director of the International Exchange Committee, Professor WANG Wei, Director of the Juris Master Office, Dr. XIONG Hao and Secretary of Foreign Affairs office, Ms. LIU Xi.
The delegation of Fudan Law School arrived in Frankfurt on November 3 local time. Dr. Rolf Friedewald, the director of the LL.M. program of the Institute for Law and Finance of Goethe-Universität Frankfurt, warmly welcomed the delegation from Fudan Law School. During the meeting, the parties conferred with each other and reached several consensuses with respect to the issues that they both concerned about, such as deepening the cooperative programs, optimizing the learning experience of exchange students, strengthening the academic cooperation and introducing courses taught by international professors.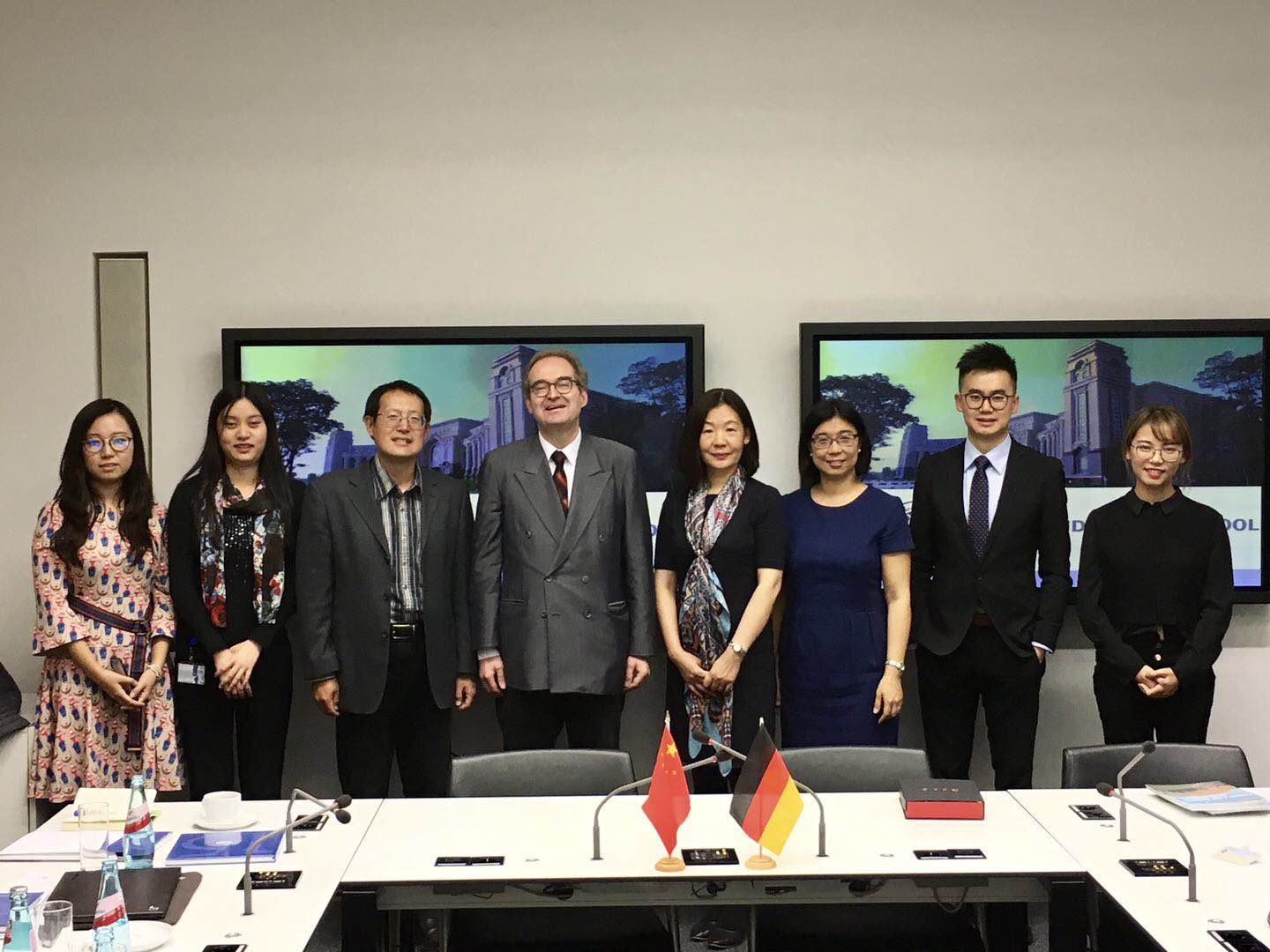 On November 5, the delegation arrived in Hamburg and visited Bucerius Law School and Universität Hamburg faculty of Law respectively. Bucerius Law School and Fudan Law School have cooperated with each other for more than 10 years. During this visit, the parties reached agreements on several topics and would like to further deepen the exchange and degree programs through diversified cooperation thereby playing a leading role in Sino-German academic collaborations. The delegation also visited Universität Hamburg and had a heated discussion on the upcoming exchange program, Fudan-Hamburg-Macquarie academic conference, summer school program as well as EU Juris Master program with partners of Universität Hamburg.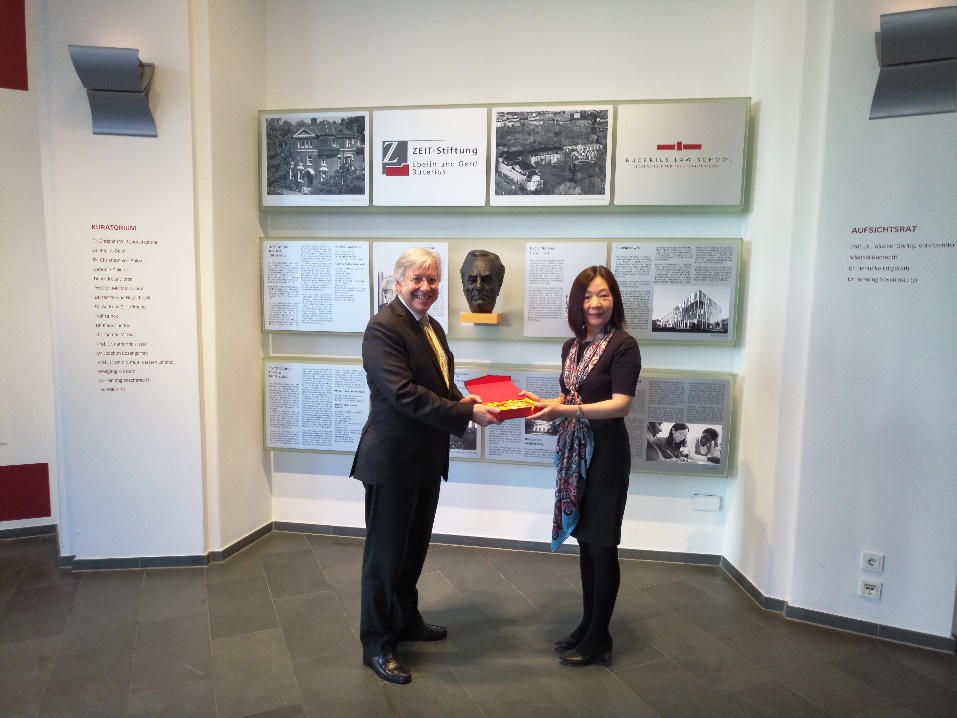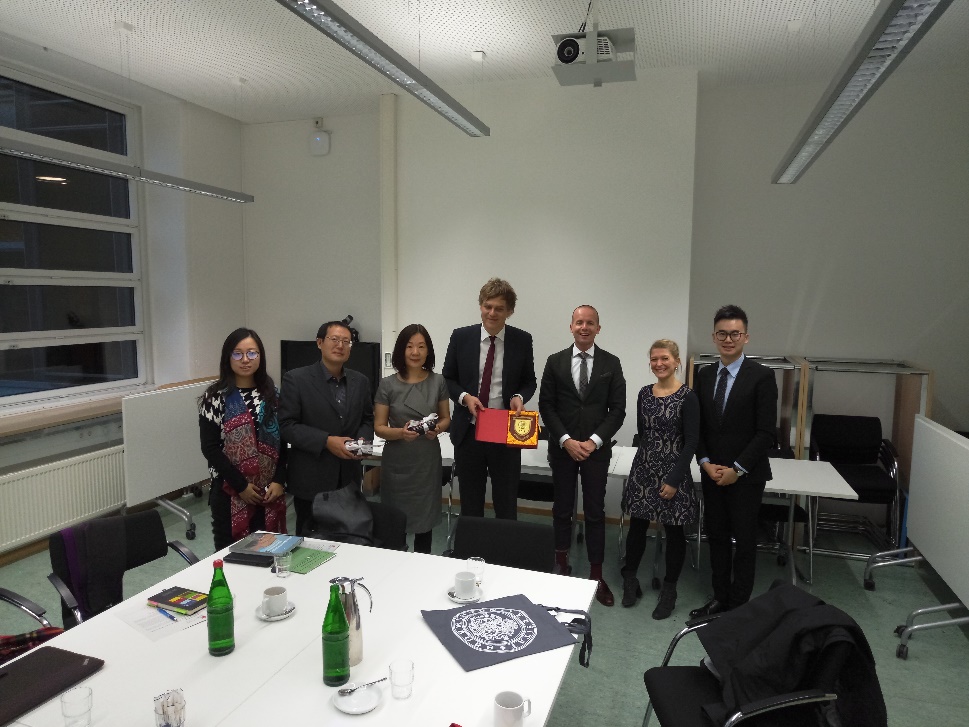 The delegation visited University Paris II Pantheon & Assas on November 7. Professor Marie Goré, the head of Asian programs, together with faculties from international affair office hosted and welcomed Fudan delegation. During the meeting, Professor Goré expressed a keen interest in cooperating with Fudan Law School. He was looking forward to initiating the exchange cooperation between the two universities next year.
In addition, the delegation took some time to meet with and communicate with the exchange students and Alumni from Fudan Law school, during which the delegation received first-hand feedback about their study experience and working status in Europe. The delegation encouraged them to share their experience with other Fudan students who has never studied in Europe, so as to provide a broader platform and horizon for the students at Fudan Law School.