LI Chuanxuan
LI CHUANXUAN is Vice Dean and an associate professor of economic law and environmental law at Fudan Law School. Dedicated to the research of the ecology of economic law, tax law on environment and climate change law and other fields and achieved certain research results. He has accomplished four monographs and published multiple articles. Currently serving as the member of China Environmental and Natural Resources Law Association and the member of U21 Early Career Researcher (ECR) Workshop.
Prof. Li has presided over the Humanities and Social Science Fund Project of the Ministry of Education, Shanghai Social Science Fund project, the Key Program for Scientific and Technical innovation of Shanghai Municipal Education Commission and the Entrusted Project of the Standing Committee of Shanghai Municipal People's Congress.
Education
2005.09-2008.07 East China University of Political Science and Law, Doctor of law;
2012.02-2013.02 Columbia University Law school, Visiting scholar;
Employment
2008.07-present Fudan University Law School
Contact Info.
Fudan University Law School, 2005 Songhu Rd., Shanghai, 200438, China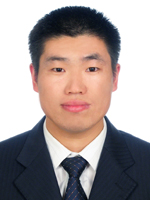 LI Chuanxuan

Subjects:
Environmental Law, Civil and Commercial Law
Title:
Associate Professor