Twenty-ninth Keynote Speech of the "Fudan TNCs and Law Forum": Multinational Technology Companies' Participation in Digital Currency Cross-border Payment and Its Supervision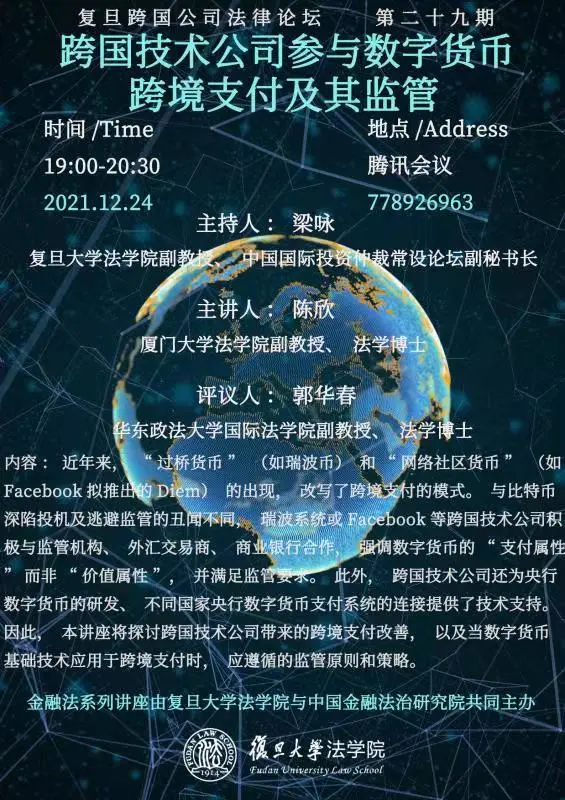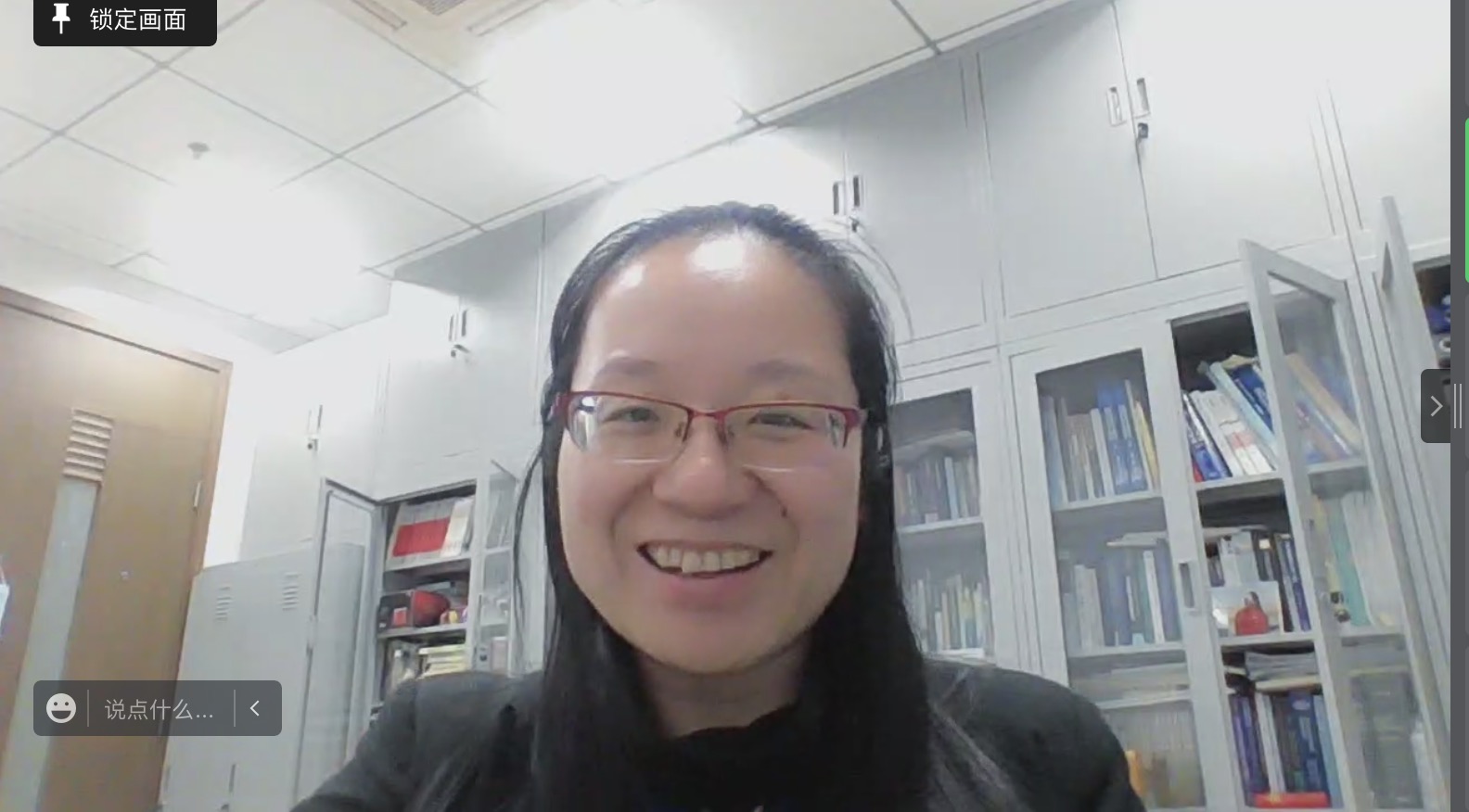 On December 24, 2021, the twenty-ninth keynote speech of the "Fudan Transnational Corporations and Law Forum" and the third episode of this Forum's special series of "TNCs and Financial Law" was held successfully online. The speech entitled "Multinational Technology Corporations' Participation in Digital Currency Cross-border Payment and Its Supervision" was delivered by Associate Professor CHEN Xin of Xiamen University Law School, commented by Associate Professor GUO Huachun of International Law School, East China University of Political Science and Law, Professor XU Duoqi of Fudan University Law School, and hosted by and Associate Professor LIANG Yong of Fudan University Law School.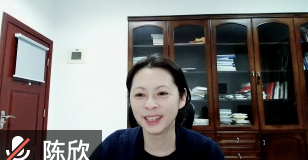 Professor CHEN began by outlining the current technological innovations in electronic payment, such as central bank digital currency, bitcoin, stable digital currency, etc. Digital currency has significantly promoted the facilitation of cross-border payment. Many countries have recognized private digital currencies (e.g., Ripple and Diem) as payment tools. Professor CHEN proceeded to compare the liquidation procedure of digital currency with that of traditional international payment, to highlight the advantages of digital currency in performing the liquidation function while pointing out the demands for strengthened supervision. As are exemplified by the rules governing the liquidation system of private digital currency of the United States and the United Kingdom, the current supervision of cross-border digital currency payment mainly takes the mode of "pass review plus continuous supervision". Professor CHEN argued that multinational technology companies could participate in the cross-border payments of both private digital currency and central bank digital currency. As with private digital currency, multinational companies can actively cooperate with the supervising institutions, foreign exchange dealers, and commercial banks to meet regulatory requirements. For central bank digital currency, they can provide technical support for global central banks such as information transmission and exchange. Lastly, based on the current situation of China's supervision of private digital currency, Professor CHEN proposed that the cross-border payment supervision system of China's digital currency should be constructed from the perspectives of strengthening the cross-border payment management of foreign exchanges, building a supervision sandbox and realizing penetrating supervision. At the same time, technology giants such as Huawei and Ant Financial can provide technical support for China's central bank's digital payment system.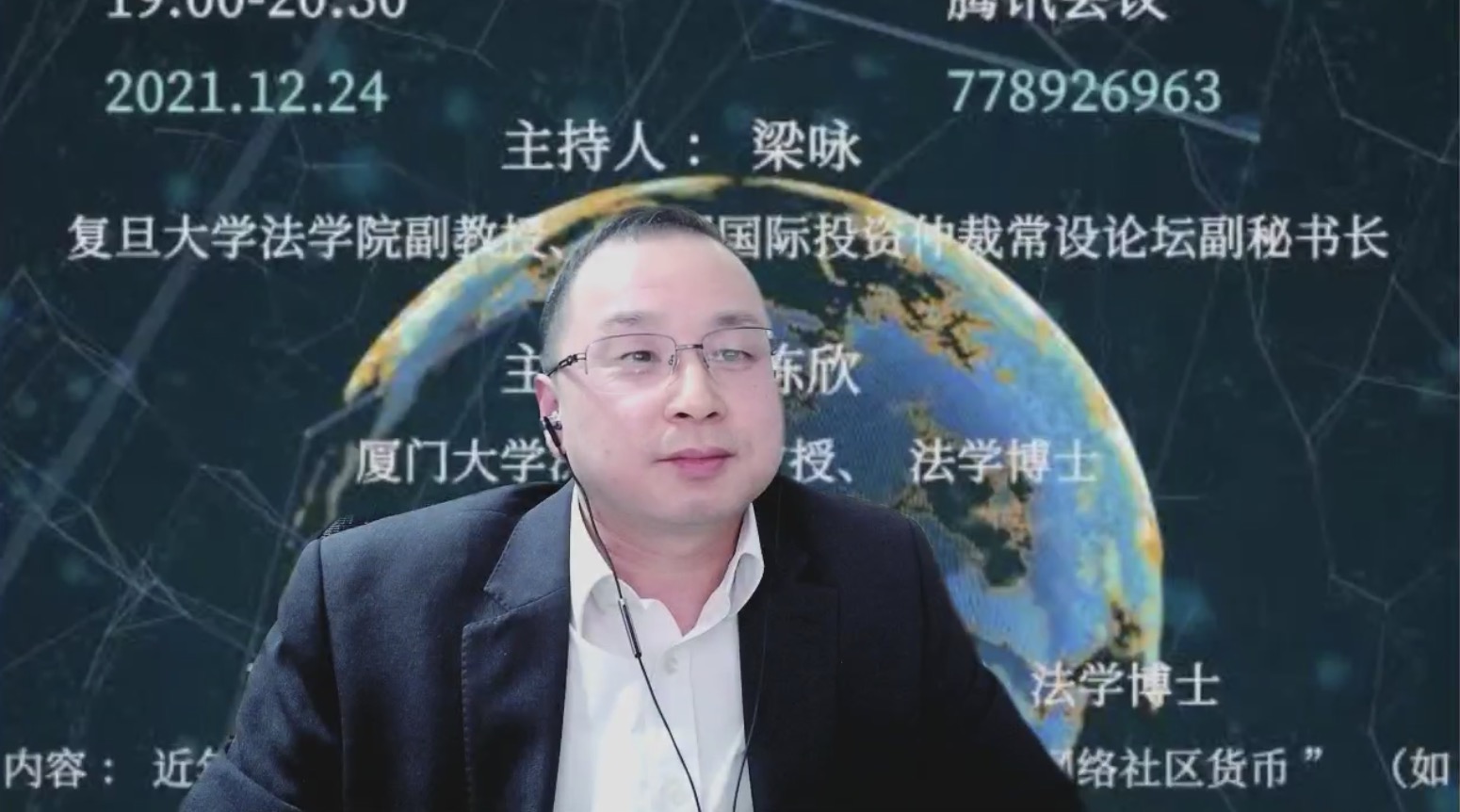 Professor GUO spoke highly of the novelty in the topic of today's speech and elaborated the legitimacy and the supervision mode of multinational technology companies' involvement in the cross-border payment of digital currency. Looking forward, he hoped Chinese multinational corporations to play a bigger role in building up social trust in transnational payment and guiding the making of governing rules.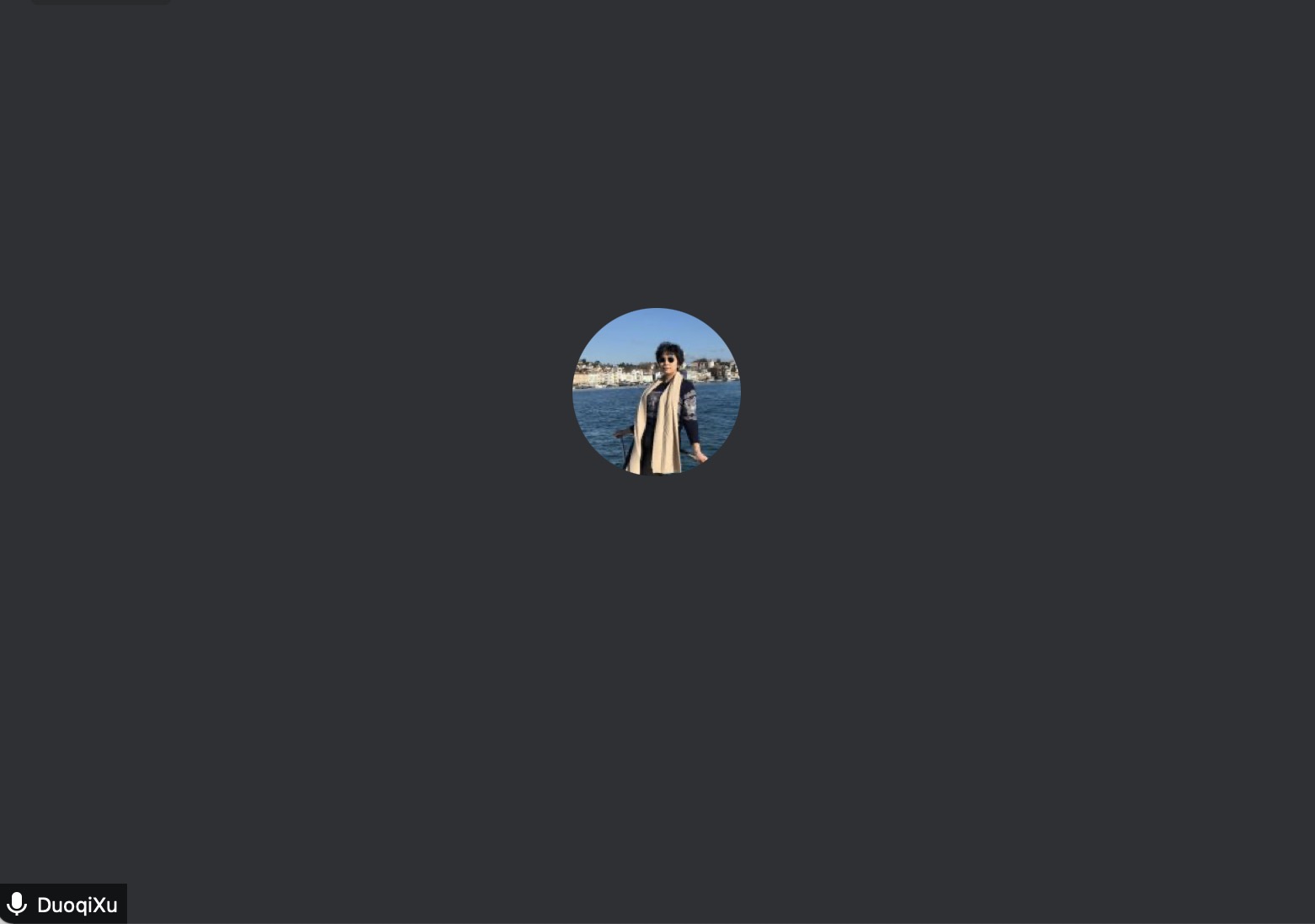 Professor XU supported the inclusion of diversified subjects in the cross-border payment of digital currency. In light of the current situation of tightening the control of private digital currency in China, Professor XU extended the discussion on the necessity of banning private digital currency and the construction of a dispute settlement mechanism in cross-border payment.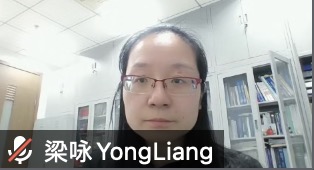 Professor LIANG further discussed how to supervise multinational technology companies from the perspective of potential moral risks such as money laundering and fraud of the digital currency suppliers.

On December 30, 2021, the Forum will host the thirtieth keynote speech entitled "The Risk of Cross-border Listing and Regulatory Reform of Offshore-listed Chinese Stocks: A Case Study of DiDi" by Professor LENG JING of East China University of political science and law.