HAN Tao
Han Tao is a associate professor at Fudan Law School and a JD. His main research area is the history of Chinese law. He has published several papers in the journals of Peking University Law Review, Tsinghua Law Review, and Journal of East China University of Political Science and Law. He published 1 monograph and presided over 1 youth project of the National Social Science Fund.
Education
2005—2009 Peking University School of Law Juris Doctor
1999—2002 Peking University Law School Master of Laws
1995—1999 Law School, Shandong University Bachelor of Laws
Employment
2009-Present Fudan University Law School Lecturer
Contact Info.
Fudan University Law School, 2005 Songhu Rd., Shanghai, 200438, China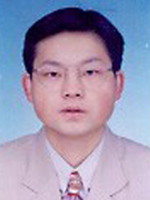 HAN Tao

Subjects:
Law History
Title:
Associate Professor